We are offering a labeling service that provides our customers with convenience, efficiency, and time to market. This Automatic Vertical Labeling Machine is precise and efficient. below is a list of benefits of using the machine.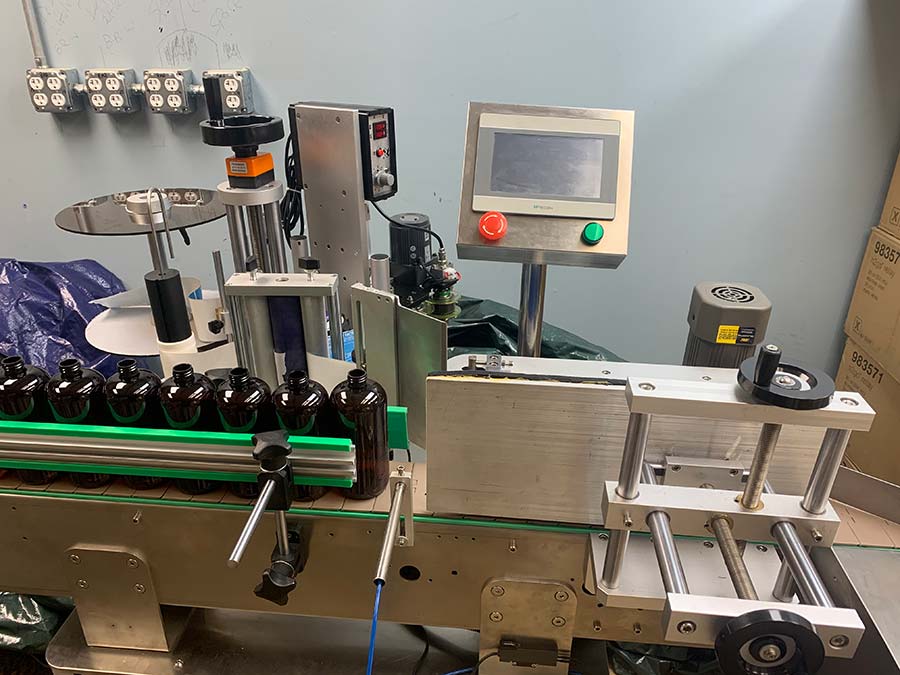 Our Automatic Vertical Labeling Machine specializes in working efficiency, vertical type labeling, is more precise, is more stable, and supports vertical type transmission. These are used in zip-top cans, abluents, wine bottles, and more since they're used for self-adhesive labeling labels for different types of cylinder products. The Vertical Type Automatic Labeling Machine is used in Beverage, Cosmetics, Pharmaceutical, Electrical, Chemical, Food, etc. industries.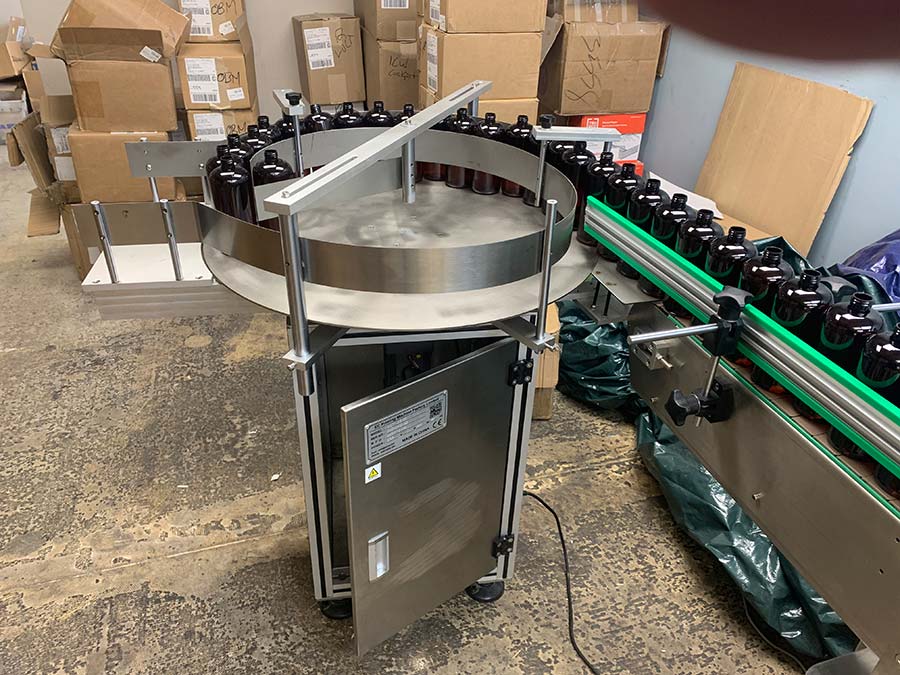 Features:
Adopt High stability German LEUZE / Datasensor labeling system, Panasonic or Vigor PLC, Panasonic or Riko Signal transmission system.
Embrace the Datasensor labeling system / High stability German LEUZE, Vigor PLC or Panasonic, Riko Signal transmission system. The operation is high-speed and stable.
Easy to use, Efficient, functional because of the use of the touch-screen control operating system.
Accommodate different shapes of objects on top labeling
Adjustments to suppress the movement of the body correctly
Synchronization chain mechanism ensure labeling smooth and precise calibration;
To ensure labeling is precise and smooth calibration, you must have a synchronization chain mechanism.
With the advanced technology of the pneumatic coding system, you will need the batch expiry and number. A coding printer is an option.
Transmission-type rolling bottles, check twice to make sure all labels are attached more firmly.
Labeling transparent label without bubble and wrinkle; (fine sensor is optional)
Label fine label without any wrinkles or bubbles
On another scale, it can be labeled on the semi-round or full round. Quickly shift the labels between each bottle. Adjustment is acceptable.
Label belt with no diverge, label cover label in one position, slip degree, and label position X/Y/Z 3 direction can be adjusted by an eight angle degree.
Improve packing quality, advance in elastic cover label belt, high quality of labeling, no scrapes, and even labeling.
Application flexible & vertical for labeling both have automatic sub-bottle can work together with the assembly line.
Automatic correct, automatic testing, intelligent control, & automatic photoelectric tracing can eliminate wasting or leaking.
Label testing electronic eye with high stability and high-grade electronic control.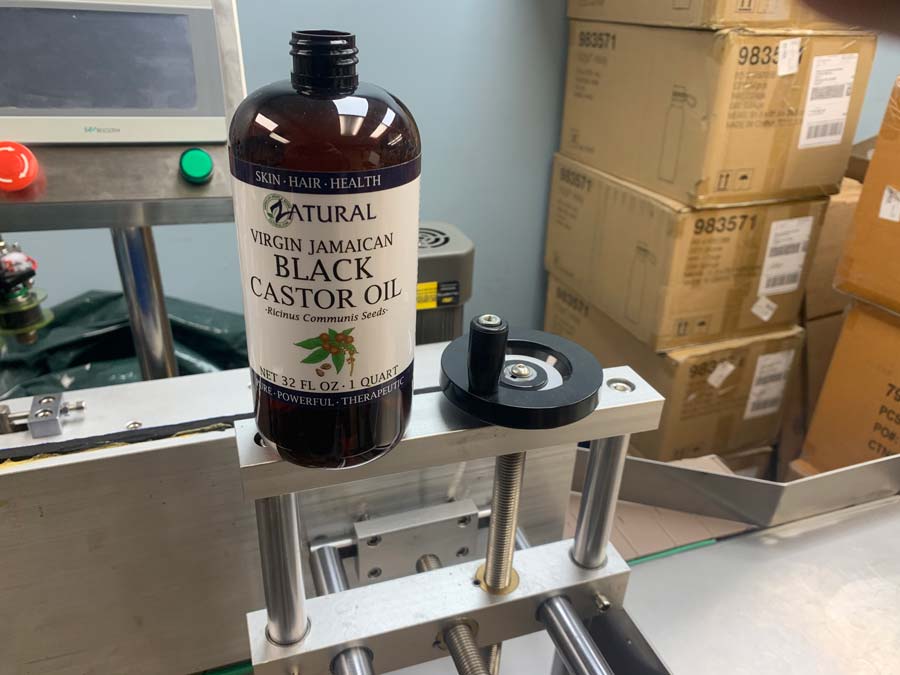 Specs:
The width of the label: 15 to 90 mm ( back paper: 15 - 100 mm)
The length of the label: 20 to 314 mm
The size of the product:

The diameter of the product: φ25mm to 100mm
The height of the product: 25mm to 230mm
The max of the outside diameter of the label roll: φ280mm
The inside of the diameter of the label roll: φ76mm

The max speed of the labeling: 120 pcs/min
The accuracy of the labeling: ±1mm
The overall power: 220V to 110V 50 to 60Hz 980W
The Machine Net Weight: 200KG
The Machine Dimension: 1950mm x 1100mm x 1300 mm
Kitting & Assembly Solutions can make automatic labeling an easy, affordable, and efficient process. Contact us today for a free quote for your labeling & packaging needs, we'd love to hear from you!
Contact Us
"*" indicates required fields